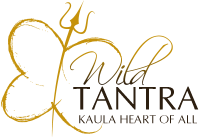 AHAM
WildTantra Meditation Retreat for Singles & Lovers
8 - 14 January 2023, La Fortuna, Costa Rica
The Retreat
What is Reality?
We can answer this question in various intellectual, scientist, religious or philosophical ways, yet we will never be satisfied. All the answers will motivate new questions. Tantra found a very profound way to answer this existential question by offering methods of meditation that support us to have a direct recognition of the true nature of reality.
AHAM

retreats are an opportunity to practice such methods!

AHAM

are Meditation retreats based on traditional Tantra methods. The retreats are offered once a year. They last from 7 to 10 days and are set in nature places propitious for silence and introspection.

AHAM

Retreats are open to everyone who has the longing to dive deep into traditional Tantra practice, and who has the longing for freedom, for liberation, for love, for consciousness. It is for beginners as much as long time practitioners.
The retreat is fully booked. Please check the WildTantra website for more retreats
Brave Earth
Welcome to the Jungle
The beautiful sanctuary Brave Earth - an eco village nestled in the Costa Rican jungle close to one of the volcanic areas and energy vortexes - will be our home during this retreat. We will enjoy the luxury of being immersed in nature, waking up to the sounds of the jungle and falling asleep under the stars. This is a place to root and remember, rather than to retreat and escape, a perfectly supportive setting for our AHAM Retreats.
All structures at Brave Earth have been built using natural materials such as AirCrete (lightweight non-toxic masonry material) and locally-sourced wood, bamboo and clay. The rooms are inspired by Nature's design and created to be spaces that invite deep rest, rejuvenation and connection.
The price of the retreat is €790. Cost for accomodation and food is additional. Food is $300 per person. You can choose from the following room options and prices. The following prices are in USD.
Jungle Double room
2 persons | 2 separate beds | $540 pp.
Nestled in tropical foliage, where butterflies and hummingbirds delight, we find our jungle double rooms.
Jungle Triple room
3 persons | 1 shared bed + 1 bed | $350 pp.
Immersed in nature, we find our spacious triple rooms with room for 3 people. It has 1 queen or king sized bed and 1 single bed. If you choose this option, you may share a queen or king bed with one other person (let us know if you have someone you would like to share the bed with).
Couples Double room
2 persons | 1 shared bed | $485 pp.
Our couples double rooms are beautiful structures, made from red clay and bamboo from the land, inspiring a grounding feeling and deep stillness within. You can only choose this option if you are sharing with one more person who are joining us.
Farm Loft Single room
1 person | 1 bed | $270 pp.
The most simple option, yet having your own space.
Farm Loft Double room
2 persons | 1 shared bed | $250 pp.
Farm loft double room sleeps 2 people, and has 1 shared double bed, and is primarily for couples joining us.
Tent
Bring your own tent | $240 pp.
Enjoy the simplicity, serenity and being by camping in the jungle forest. You will have to bring your own rent.
Nourishment
Food is Love
We will treat our bodies as tantric temples by giving them simple yet nourishing and delicious foods, lovingly prepared from the organic fruits and vegetables grown on the land or sourced from local farmers. The food is created with love and great care to nourish our senses with new flavors and our bodies with new energy.
We share our meals in a space open to the rainforest and covered by a bamboo roof. The food growing gardens are just behind the kitchen, and under the mango tree in the garden there is an outdoor fire pit.
During the retreat you are put on a vegan diet without sugar and coffee. This might be creating a detox process in your body during the retreat. To avoid it becoming too intense for your body, we recommend that you to prepare a few days before the start of the retreat by already leaving out some heavy food from your diet, including coffee and sugar.
WildTantra
What is WildTantra?
WildTantra is transmitting Tantra as a wild path of spiritual awakening, without the denial of sexual energy, but with its transformation into an ultimate state of consciousness by tapping into unifying forces. It is an invitation to wake up to the wildness of your body, heart and consciousness! It is for the courageous ones who are not afraid to say yes to all aspects of life. If you are one of them, join us. We take care of waking you up to the power of union within you!
Who is Pema?
Pema is reviving, since 1999, the ancient tantric principals of the Kaula, based on practices rising awareness in daily life actions and relations. She shares this work under two different structures; The Kaula Heart of All, a family, together evolving and creating a life rooted in love and awareness, and WildTantra where she offers ancient rituals, initiations, and methods transmuting life energy into the highest form of consciousness and love.
"My work is to undress everyone lovingly, consciously in order to meet in the pure emptiness of the heart…"
Her unique way of transmitting Tantra carries a great deal of wildness, love, sharpness and an unpredictable sense of humour which add freshness to the intensive retreats she shares around the globe.

About the retreat
Vigyan Bhairav Tantra
The Vigyan Bhairav Tantra (VBT), one of the oldest Shivaism Tantra scriptures, containing 112 methods that explore the body, breath, senses, pleasure, heart, emotions, dream, sounds… has a vehicle for a direct encounter with the essence of reality.
Main areas of exploration
- Hridaya (the Supreme Heart)
- Breath Awareness
- Shunya (void)
- Light and Darkness
- Yoga
- Devotional ritual
- Mantra and Sound
- Visualisation
- Senses
AHAM Retreat is a unique transformative process where you practice some of the most profound methods of the VBT. Through the methods you can awaken your perception of Reality and ignite your capacity to weave all opposite energies and forces within you. It is a unique opportunity to unfold your ability to enter the space of Hridaya, the Supreme Heart where everything is Consciousness.
The whole journey is cutting through illusions, projections, judgements, interpretation and manipulation of Reality. It is a deep purification process activating the clear, true Seeing; what the physical eyes cannot see. The process also offers deep understanding of the mechanism of the mind, of emotions and the body structure. Most of the methods are body oriented and do not deny sensorial pleasure nor sexuality, but it uses them as tools to provoke higher states of consciousness. In this journey you learn to celebrate the fine nectar of life within you and to rest in your inner sanctuary of silence, of calmness, of joy and how to manifest it in your daily activities and relationships.
How do I join?
Registration & Booking
This retreat is open to everyone who has the longing to dive deep into traditional Tantra practice, and the longing for freedom, for love, for consciousness. It is for beginners as much as long time practitioners. Whatever the level you are at, you will benefit from the process because meditation practices can only deepen the more you practice them. You can always approach meditation practices from every point; beginning, middle or end. Wherever you are, you grow within the practice!
Structure of the retreat
The retreat starts on Sunday January 8 at 10:00 am, and finishes on Saturday January 14, at 6.00 pm. You are welcome to arrive one day earlier and/or stay one night extra for an additional cost.
The retreat is structured with whole day and night practices, starting at 6 am and finishing around midnight. This intensive rhythm is alternated with breaks for meals, swimming and walking in nature.
Registration and booking
Would you like to join us? Please follow this link to fill out an application form. We will be contacting you soon after.
When your spot has been confirmed, you can book your lodging directly through Brave Earth.
When your application has been reviewed, you will be asked to make a pre-payment of €400 in order to secure your spot. Be aware that your spot is not confirmed until your pre-payment is received in our bank account. The remaining cost of the retreat is to be paid two weeks before the start of the retreat.
The price of the retreat is €790. Price is per person, including VAT and do not include lodging and food.
Lodging of your choice and food will be booked through WildTantra and then paid directly to Brave Earth. As soon as your pre-payment is received in our bank account, we will get in contact with all the information you need. Already now you can see different options for lodging on the website.
We suggest you book and pay lodging and food directly since the available room types are limited.
You can read the Cancellation policy here.
Want to join us?
The retreat is fully booked. Please check the WildTantra website for more retreats
Location
Brave Earth is located 2,5 hours northeast of the capital of Costa Rica, San Jose, in the community of San Juan, San Isidro de Peñas Blancas. Here we find a 80-acre commons nestled between the Children's Eternal Rainforest, one of the largest protected regions of rainforest north of the Amazon, and Volcano Arenal.
Juan Santamaria International located in San Jose is the nearest airport. Brave Earth is approximately a 2,5h drive from San Jose.
From the airport, you can either rent a car or take a taxi to Brave Earth.
Alternatively you can take the local bus to La Fortuna, and then a taxi, approximately 30 minutes drive.
GPS Coordinates: 10°23'16.2"N 84°35'50.8"W